Get in on a comfortable gaming chair, start the PC and unwind yourself after a long hectic day by indulging yourself in the gaming world. Keep in touch with your friends. However, you'll need a couple of the greatest gaming accessories to get the most out of the experience. Yes, you can play games with the same mouse and keyboard you use at work, but they aren't always constructed for giving you that advanced gaming experience.
Gaming accessories do not directly influence your skill level, but they can provide you with an advantage that allows you to win more games or achieve more consistent outcomes. With that in mind, here are 5 accessories that can help you improve your gaming skills.
Gaming Keyboards -
A gaming keyboard, sometimes known as a keypad, is not the same as a standard computer keyboard. It is built exclusively for gaming and has capabilities not found on other keyboards. It will make you feel more connected to the game you're playing and will significantly boost your performance.
PC Gaming Monitors -
Having a gaming monitor expands your virtual field of view. This works best in first-person games like shooters and racing games, because the screen shows your character's vision. You will be able to see the gaming field more clearly with the high HD Display that a gaming monitor offers you.
A high-resolution monitor is the best way to appreciate a game's graphics. 4K Ultra HD Monitors are specifically designed with keeping gaming experience in mind.
A Gaming Headset -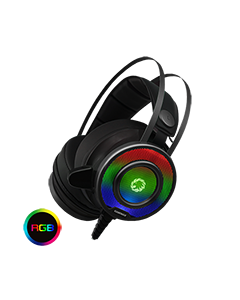 An excellent gaming headset is a must-have if you're going to play online multiplayer games with your friends.Stereo Wired headphones are available for you with added comfort for long-term use.
RGB Gaming Headset has a microphone that allows you to speak with your teammates in real time, and it offers actual stereo sound, which can help you hear opponents coming from all angles. You'll be able to detect the exact location of your foes with a high degree of accuracy using a surround sound headset merely by listening in on their movements, allowing you to be "one step ahead of your opponents" in practically every situation.
Brazen Gaming Chairs -
A gaming chair is ideal for anyone who enjoys playing video games for long periods of time. Gaming chairs are constructed differently than other types of chairs. Brazen gaming chair includes a long backrest to assist the shoulders and backs of players. Armrests, headrests, and other supports are available on gaming seats, and they can be modified to fit your comfort and demands.
Your gaming experience will reach to the next level when you are sitting on a comfortable gaming chair for a long time and fully focused on the screen and enjoying the game without having any back pain.
Gaming Mouse -
The RGB Gaming mouse is a high-performance mouse that pairs well with an RBG gaming keyboard. The wired or wireless mouse features an optical sensor that tracks your motions with precise accuracy, as well as spring-loaded mechanical switches that ensure each click is acknowledged by the game right away.
High quality gaming mouses incorporate a thumb rest on the side, and were designed with great attention so that you may grip the mouse more securely while decreasing resistance.
Bottom Line -
For the modern generation, gaming accessories are an important element of delivering a great gaming experience. These gaming accessories also tend to increase the quality of your gaming experience, which can be beneficial for gaming journey.
You may order all of your gaming gear online by visiting PC Gaming Cases' online store - Best Computer Gaming Cases Shop in the United Kingdom.